Vulture Poll: Vote for Your Song of the Year
Carly? Japandroids? Frank Ocean? The choice is yours.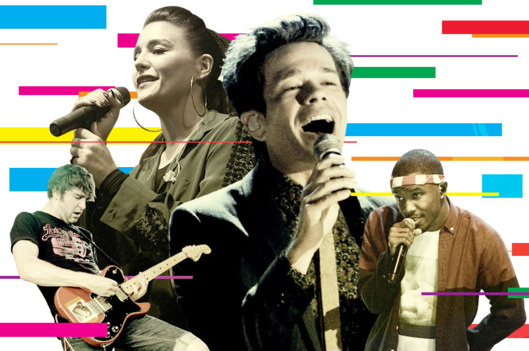 Last week we asked you, our dear Vulture readers, to nominate your choices for Song of the Year. Thank you for doing that! Now we would like you to vote on the finalists, which are, in no particular order: "The House That Heaven Built," by Japandroids; "Pyramids," by Frank Ocean; "Call Me Maybe," by Carly Rae Jepsen; "Running," by Jessie Ware; "Let's Have a Kiki" by Scissor Sisters; and "Some Nights" by fun. (You nominated a bunch of Fiona Apple songs too, but there was absolutely no consensus, and so we're just going to award Fiona a special Readers Choice Award for General Excellence.) Update: Poll is closed! Thanks for voting.