Party Lines Slideshow: David O. Russell Tells Us Who Else Auditioned for Silver Linings Playbook
If you thought Zooey Deschanel was a weird first choice ...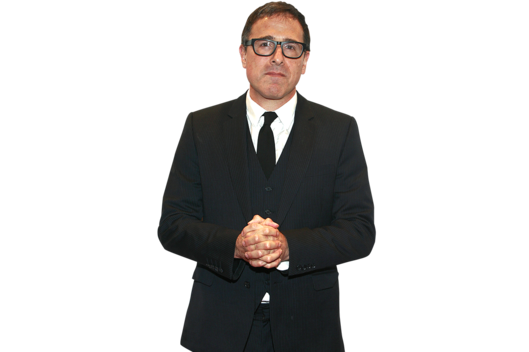 David O. Russell treated Vulture to a nice — and by nice, we mean seemingly tipsy — conversation last night at a cocktail party for his all-heart Oscar contender Silver Linings Playbook. (His drink of choice: a cucumber martini, inspired by Robert De Niro. "It goes down very gently, but it sneaks up on you," Russell told us. "So it's a gift — yet another gift from the greatest actor of our age.") Between sips, and while kneeling on the floor to eat hors d'oeuvres, he told us a bit more about casting Jennifer Lawrence as Linings' female lead, a depressive named Tiffany who dances out her demons with a bipolar dude down the street, Pat (Bradley Cooper). The role was originally meant for Zooey Deschanel, and when we pointed out that she probably wouldn't have packed the same punch as Lawrence, Russell let slip some other stars who tried for the role: "Or Angelina Jolie or Olivia Wilde or Rachel McAdams or Blake Lively. There were multiple actresses who kept auditioning for the role, and they were wonderful." But Lawrence was his girl. "It's the whole trick of the record, like Frank Sinatra said during the pre-roll when he recorded 'Somethin' Stupid' with his daughter," Russell explained. "He told his daughter, 'Say something stupid.' And she said, 'I love those guitars.' And he said, 'That's the whole trick of the record.' Getting Jennifer at this time was the whole trick of the record." For more from the boozy (but classy) affair, click through our slideshow.
BEGIN SLIDESHOW