Will Twitter Now Help Save Your Favorite TV Show?
Twitter and Nielsen have announced a new kind of social-media rating to measure active viewership. Yes, but how does that affect <em>Community</em>?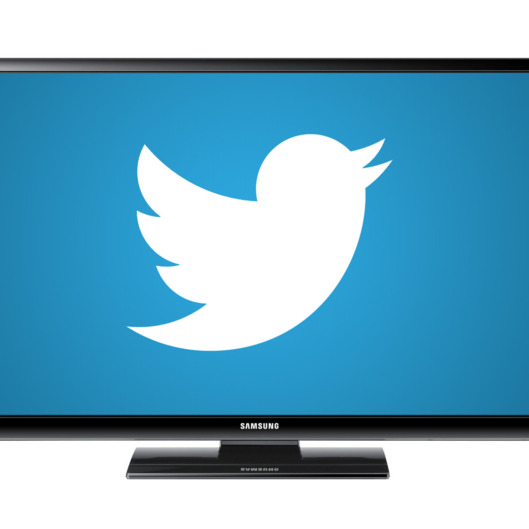 Earlier this fall, online research firm Trendrr trumpeted a list of new TV shows with the most social-media buzz on the night of their premieres, and among the top five were 666 Park Avenue and Last Resort. Both shows soon found themselves trendrr-ing to cancellation. Despite this oft-documented disconnect between online buzz and actual ratings, networks of all varieties still never miss a chance to shout about how much online activity surrounds their shows. And now, there's going to be an official way for them to brag: On Monday, Nielsen and Twitter announced plans to roll out something called the "Nielsen Twitter TV Rating," with the goal of quantifying what Nielsen calls "the reach of the TV conversation on Twitter." Does this mean that Twitter intensity is now as important as eyeballs, and fans of Community and other low-rated series will soon be able to tweet their favorite shows off the bubble? Probably not. But according to one veteran TV exec we rang up last night, this new metric might really have some value — to networks, advertisers, and maybe even viewers.
Our source was clear about one thing: These new Nielsen Twitter TV Ratings (NTTRs, let's call them) are not going to trump original-recipe Nielsens. "If you have two shows, and one has twice the ratings as the other, but the other has twice as many social engagements, the show with twice the ratings will always win," the insider said. "TV is always going to be about mass delivery [of viewers]." Instead, NTTRs will be another supplemental metric that could bump up ad rates or help prolong a show's life. In this way it's like viewers' average wealth, which has helped a few lower-rated shows stick around. NBC kept The West Wing on the air a few years longer than it might have based just on viewership in part because Aaron Sorkin's drama did super-well with rich folks. It's also likely that the very upscale audience profile of the Peacock's Parenthood has been at least something of a factor in NBC's decision to stick by the Bravermans through not-always-great Nielsen ratings. An active Twitter following might also give a show a leg up in various ways.
The exec we spoke to believes that while many advertisers won't immediately pay more for shows with high social-media scores, it could be a factor in determining how some companies spend their ad dollars. That's because sites such as Twitter and Facebook offer a great peek at how audiences are engaging with what they're seeing on TV, and companies love the ability to micro-target their messages to the most receptive audiences possible. (The Internet is really capitalizing on that fact: It's why you'll start seeing ads for NyQuil pop up on websites not long after you Google "flu symptoms.") So let's say Twitter buzz among young moms picks up noticeably when Modern Family introduces Sofia and Jay's new baby early next year. There's a good chance somebody inside ABC's sales department will be hitting up Huggies to pitch them on the notion that Wednesdays at 9 p.m. might be prime diaper-sellin' time. "And you can just imagine how huge this data could be for selling product integrations," our exec says. Indeed, it already is: Earlier this fall, Target bought all the ad time on an episode of Revenge and used it to pitch a new partnership with Nieman Marcus through a series of short films starring characters from the show. Target and ABC pushed the Twitter handle #GiftofRevenge throughout, essentially creating a multi-platform event in which Twitter itself became a promotional tool for Target when the hashtag trended for a big chunk of the hour. The stunt probably wouldn't have worked if Target had tried it with a show that's not too big on Twitter. (Or if Revenge didn't already have a large audience of young female viewers likely to be enticed by ads for a $99 Lela Rose holiday dress.)
But while it's easy to see networks citing NTTRs when selling advertisers, this additional set of data is unlikely to make much of a difference in determining whether most shows live or die. As noted previously, TV is still very much a business of eyeballs, with more eyeballs (particularly those belonging to adult humans under 50) being a good thing and fewer eyeballs bad. "In the near future, social media won't be a reason a show returns," says our source. Longer-term, however, the exec thinks there could be some "correlation" between the NTTRs and a renewal/cancellation decision, though likely only in borderline cases where other factors (strong upscale demos, strong international sales, a lower-than-usual production cost) are also at play. So while it may be too soon to rally the Twitter troops on behalf of Happy Endings or Ben & Kate, perhaps social media will one day keep ABC's ill-fated 2017 reboot of My So-Called Life on the air. #SaveMSCL