1600 Penn Will Screen at 1600 Pennsylvania Ave.
Apparently the President only skimmed our unfavorable review.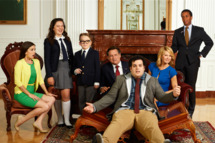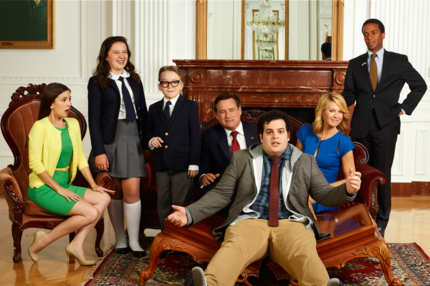 President Obama will host the cast and crew of NBC's 1600 Penn for a private screening at the White House on Wednesday. Suddenly we're no longer positive Barack read Matt Zoller-Seitz's review, featuring the heavy-hearted proclaimation, "Ladies and gentlemen, I didn't laugh once. And as anybody who's ever read me knows, when it comes to dumb humor, I'm a cheap date." The show stars Bill Pullman, Jenna Elfman, and Josh Gad, all of whose feelings will be hurt if the president doesn't at least throw out some courtesy chuckles.