Adam Levine to Host Saturday Night Live on January 26
Kendrick Lamar will be the musical guest.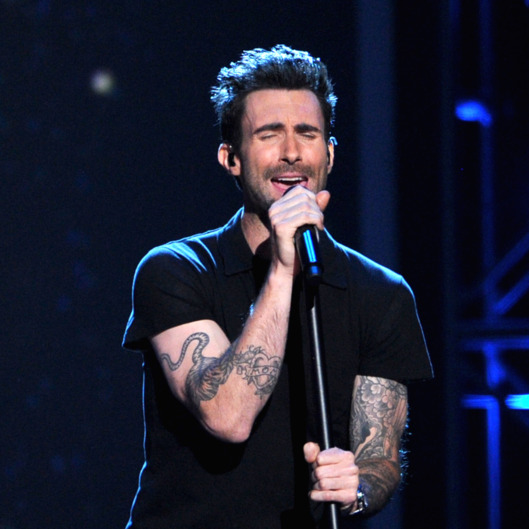 It appears Adam Levine has at least one Jagger-like move: moving to host Saturday Night Live. Levine will be the host and Kendrick Lamar the musical guest on the January 26 episode of SNL. Maroon 5 has performed on the show four times, and Levine himself has twice appeared in sketches: This season he made a cameo in the Jeremy Renner episode's "The Stand Off" sketch, and a few years back he sang the hook for the "Iran So Far Away" digital short. Hopefully, we'll finally get the American Horror Story–The Voice mash-up sketch of our dreams. Trust us, no matter how good the singing is, do not turn your chair around.