Andy Warhol Told a Young Kathryn Bigelow to Get Into Movies
Also, the director talked about torture stuff some more.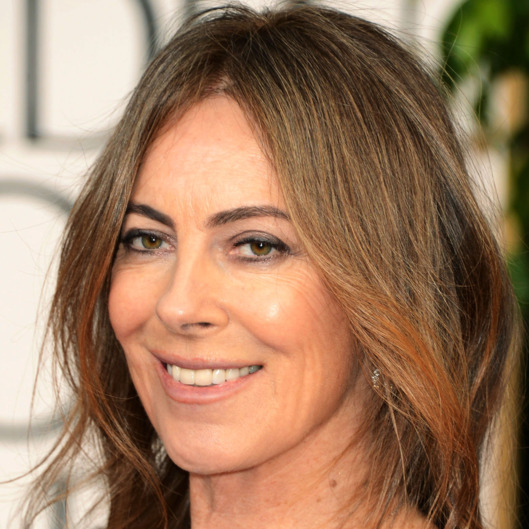 Kathryn Bigelow is on the cover of the next Time, looking cool as all get out in a slim white suit. Though the profile and corresponding Q&A (the full profile is currently under a paywall) mostly focus on Zero Dark Thirty and the controversy that surrounds, it starts with this fun fact about why she switched from painting to film a few decades ago: "I think I had a conversation with Andy Warhol somewhere in all this, and Andy was saying that there's something way more populist about film than art — that art's very elitist, so you're excluding a large audience. " Yep, she got into making movies because of a conversation with Andy Warhol. ("In the future, everyone will have a world-famous fifteen-minute torture scene.")
Okay, fun's over — torture needs to be discussed. Bigelow told Time that she was expecting some backlash: "This territory has been controversial since the early part of the decade. So I knew that the film was going to be controversial." She just "didn't anticipate this kind of volume." They expected a debate about the movie because there are still debates about what happened, explained writer Mark Boal: "Even simple factual questions are being debated and litigated at the highest levels of government, between, for example, the Senate and the CIA." He continued: "It's being debated among historians, among journalists, among politicians, even among those agencies. I've spoken to two people in the CIA who worked with the same prisoner, who had two totally different views of what got him to talk and of the value of a particular piece of intelligence in the overall puzzle. " However, ultimately he stands by how they portrayed the situation: "If the general ­impression you get from this movie is that torture played a role in the hunt for Osama bin Laden, that's because that's true. That's a fact. It doesn't mean they had to torture people or that torture is necessary or torture is morally right."
Bigelow also explained why the film wasn't clearer about denouncing or acknowledging torture: "Where there's clarity in the world, there's clarity in the film. Osama bin Laden was killed in Abbottabad, Pakistan — that's clarity. And where there's ambiguity in the world, there's ambiguity in the film. If you look at the experts on the subject matter, whether it's Mark Bowden [author of The Finish: The Killing of Osama bin Laden] or David Ignatius [of the Washington Post], they all say that some information came out of the detainee program. Maybe once the Senate report is declassified, we'll have more information. Maybe advocating a little more transparency in government would be a healthy step."