Azealia Banks Has a New Jam for Your New Year
"BBD," a rave-indebted banger.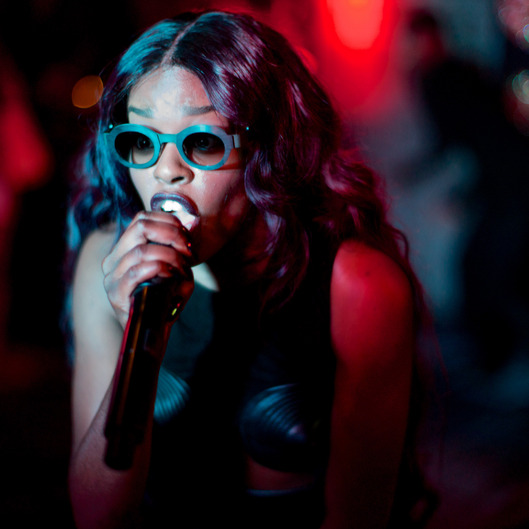 Azealia Banks, still a couple months away from unleashing her major label debut Broke With Expensive Taste on the world, is on a nonstop internet music grind. "BBD" — i.e. "bad bitches do it," hello! — is the newest quality banger the 21-year-old Harlem rapper has nonchalantly tweeted out. It features a heavily rave-y, typically nutso beat and the requisite mixture of laid-back Azealia/super-aggressive rhyme criminal Azealia. It's also not a single from the album, Banks reports ("Y'all know i love dropping songs tho! lol"); that'll be something coming soon titled "Miss Amor," which'll drop with a B-side called "Miss Camaraderie."