Ben Affleck Wins Big at Critics' Choice Awards
How do you like dem apples, Oscars?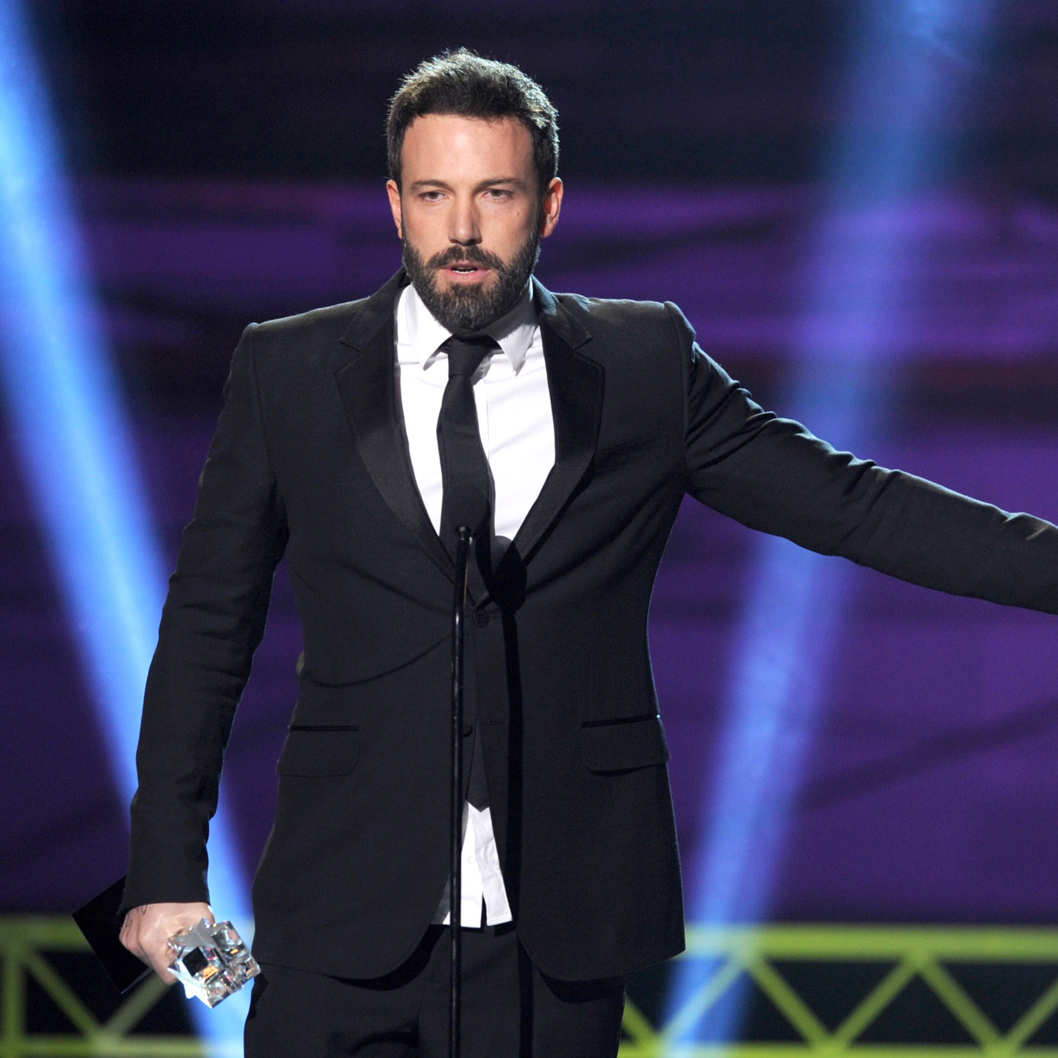 Remember when we all were like, "Wait, whaaaa? Why did the Academy spell Ben Affleck's name 'Benh Zeitlin'? Oh, Affy didn't get nominated for Best Director. Ho hum"? Well, Affleck fired back with a vengeance at last night's Critics' Choice Awards, where Argo won for Best Picture and he won for Best Director. Affleck started his acceptance speech with a zing: "I'd like to thank the Academy." Argo fuck yourself, Oscars! The full list of winners is below.
Best Picture: Argo
Actor: Daniel Day-Lewis
Actress: Jessica Chastain
Supporting Actor: Philip Seymour Hoffman
Supporting Actress: Anne Hathaway
Young Actor/Actress: Quvenzhané Wallis
Acting Ensemble: Silver Linings Playbook
Director: Ben Affleck
Original Screenplay: Quentin Tarantino
Adapted Screenplay: Tony Kushner
Cinematography: Claudio Miranda (Life of Pi)
Art Direction: Sarah Greenwood/Katie Spencer (Anna Karenina)
Editing: William Goldenberg/Dylan Tichenor (Zero Dark Thirty)
Costume Design: Jacqueline Durran (Anna Karenina)
Makeup: Cloud Atlas
Visual Effects: Life of Pi
Animated Feature: Wreck-It Ralph
Action Movie: Skyfall
Actor in an Action Movie: Daniel Craig
Actress in an Action Movie: Jennifer Lawrence
Comedy: Silver Linings Playbook
Actor in a Comedy: Bradley Cooper
Actress in a Comedy: Jennifer Lawrence
Sci-Fi/Horror Movie: Looper
Foreign Language Film: Amour
Documentary Feature: Searching for Sugarman
Song: "Skyfall"
Score: John Williams