BET's Real Husbands Appears to Be a Monster Hit
It was seen by more people than any of the new shows on ABC and Fox Tuesday.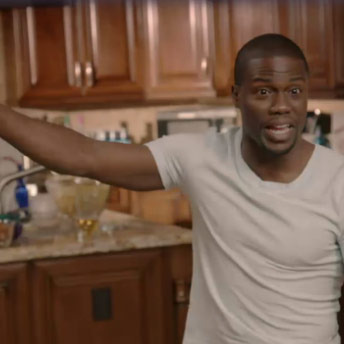 Last night, BET premiered an admittedly fake comedic reality show called Real Husbands of Hollywood, and it was a monster, out-of-the-box hit in the ratings. The half-hour starring Robin Thicke, Nick Cannon, J.B. Smoove, and Kevin Hart was seen by just over 4 million viewers, a bigger audience than those of any of the very expensive, fully scripted first-run comedies on ABC and Fox Tuesday. And among adults 18 to 49, the demo group most networks target, BET's Real Husbands scored a higher rating (2.0) than anything on ABC, Fox, or NBC last night (and twice the rating of time-slot competition Cougar Town, which you might have heard now airs on TBS). BET kept the momentum going at 10:30 with Second Generation Wayans, a scripted comedy featuring actual Wayans family members. It averaged 3.4 million viewers and a 1.6 demo rating. Yup: The BET Wayanses outdrew the Happy Endings Wayans.