Breaking Bad's Betsy Brandt Is Michael J. Fox's New TV Wife
On his forthcoming NBC sitcom.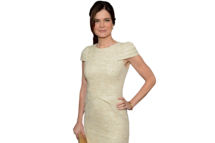 Hank Schrader's not gonna take this well, but Marie's leaving him for Michael J. Fox. Betsy Brandt follows The Wire's Wendell Pierce as the second player from an all-time great television show to join Fox's new NBC sitcom. Katie Finneran of I Hate My Teenage Daughter also got into the fray this week. NBC committed to 22 episodes of the series and will likely premiere it this autumn.