Bill Hader Cast in Baywatch Reboot [Update]
In the David Hasselhoff role.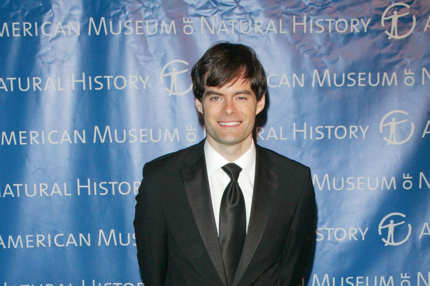 Bill Hader will take on the David Hasselhoff role in the upcoming Baywatch reboot movie, from Reno 911! creators Robert Ben Garant and Thomas Lennon. According to the Wrap, Pamela Anderson and actual Hasselhoff will both make cameos in the film, too. (The movie has a tone more similar to Reno than original Baywatch, thank the beach gods.) Hader is great, obviously, and we're sure he'll make a fine head lifeguard or whatever, but it kind of feels like Will Forte was robbed. Update: Possibly false? "Hader's rep (who also reps Garant) told me it wasn't true and the script isn't even finished yet," reports Collider.