Britney Good, Mob Doctor Bad, and Other Notes From the Fox Press Tour
<span><span><span>&ldquo;I think Britney did a really good job.</span></span></span>"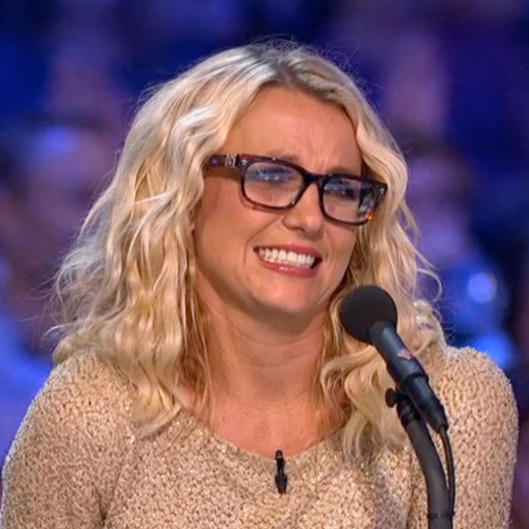 Britney Spears did not have a meltdown on The X Factor, and the ratings fell from the first season when the less expensive Nicole Scherzinger and Paula Abdul were on the judging panel. Was she worth it? Fox considers it $15 million well spent. The Britney experiment went "very, very well," Fox boss Kevin Reilly told reporters Tuesday during the Television Critics Association's winter press tour. "I think Britney did a really good job. People remain fascinated with her and always will be." He knows some of us were expecting "drastic" things to happen, and they didn't, but "pound for pound, I thought X Factor was excellent this year." And he'd be happy to have her back. "Simon is on vacation," Reilly said, so they haven't discussed it quite yet, but fingers crossed for #crazyface2013, guys.
Reilly also likes what's happening with the dual worlds of Glee, especially in New York where Rachel and Kurt are. Props for "consistency," he said, which might be the first time anyone's said that about the show, so nice! Reilly then revealed that the upcoming comedy The Goodwin Games, starring Becki Newton, Scott Foley, and T.J. Miller as feuding siblings, which already saw its order cut to just seven episodes, will arrive this summer. "It's a nice show. I'm not sure it's going to improve our lot, ratings-wise," he said. Those In Living Color specials are also officially dead, as we told you yesterday.
After the panel, Reilly told reporters in the scrum that The Mob Doctor had "the worst title in television history."