2013 Coachella Lineup: Blur, Phoenix, Stone Roses
And all the other bands.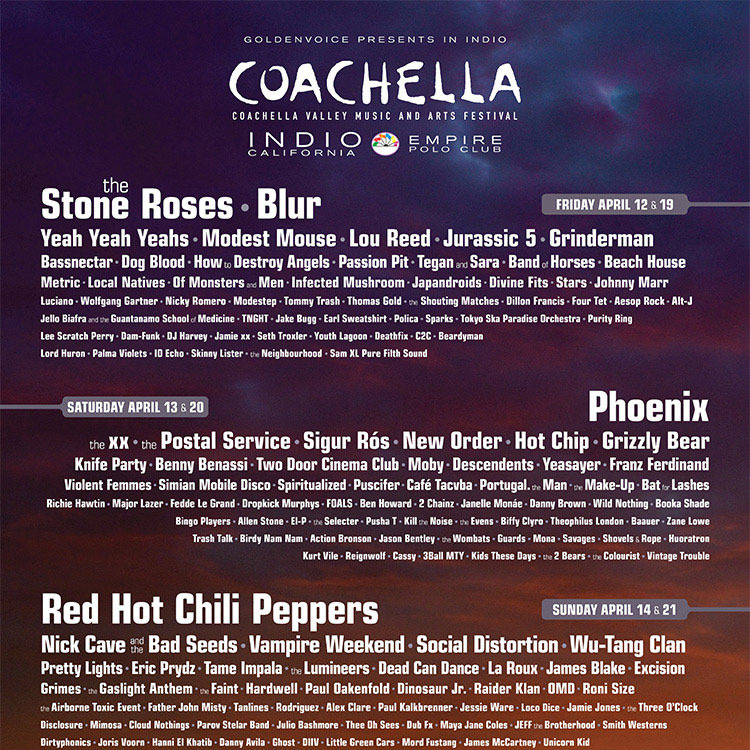 After the usual onslaught of fake and mostly depressing Coachella posters, your official 2013 lineup is here, and despite the rumors, the Rolling Stones are nowhere to be found. The Stone Roses, however, are included — so maybe the Internet just got drunk and confused on that one. Blur, Phoenix, and Red Hot Chili Peppers are your other headliners; Wu-Tang, Vampire Weekend, Postal Service, the xx, Grimes, Tame Impala, Japandroids, and a bajillion more bands will be there. If you squint really hard, you can also see 2 Chainz on this poster. Full thing below.