Ed Koch to Blame for Letting Nikki Finke Loose on Hollywood
He taught her that powerful people are scared of journalists.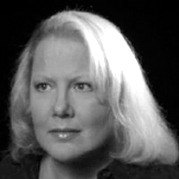 Hollywood is littered with the battered and bruised victims of Nikki Finke's caustic byline, who now finally have someone they can blame — besides Finke's famously short temper: Former New York Mayor Ed Koch. In a rare interview with the New York Observer, where she served as west coast editor and Hollywood columnist in the late nineties, Finke remembers how working in Koch's House of Representatives office first piqued her interest in journalism. She was a lowly staff assistant at the time, a starry-eyed "ex-debutante" straight out of Wesleyan who wanted nothing more than proximity to the halls of political power. But "when I saw the way Ed and his staff would genuflect to journalists," Finke says, "I went, 'Oh, I want to do that.'"
From Capitol Hill she left to the Associated Press and a ruthlessly ambitious career that would one day land her atop the writhing heap of Hollywood reporters, she their undisputed queen. When asked if he remembered this tough-as-nails Finke, Koch remembered her (erroneously) as the office intern and "a very pretty woman ... very nice, but nothing special." Told that she'd made it big as a media maven, the octogenarian wisecracker replied: "Isn't that nice."
Finke, who says she's "very flattered that he even remembers me," admits that, "I was a very different person in those days than I am now. I was very sweet, I really was." So what happened? Ed Koch happened, that's what.