HBO Finally Unveils the Trailer for Steven Soderbergh's Liberace Biopic
So sparkly.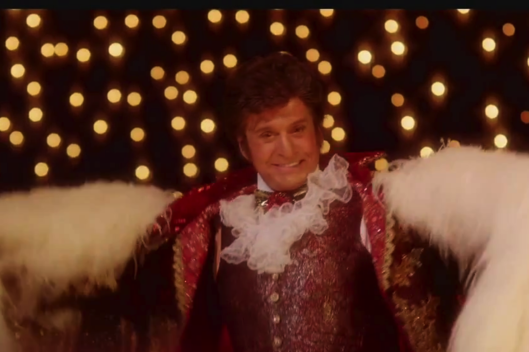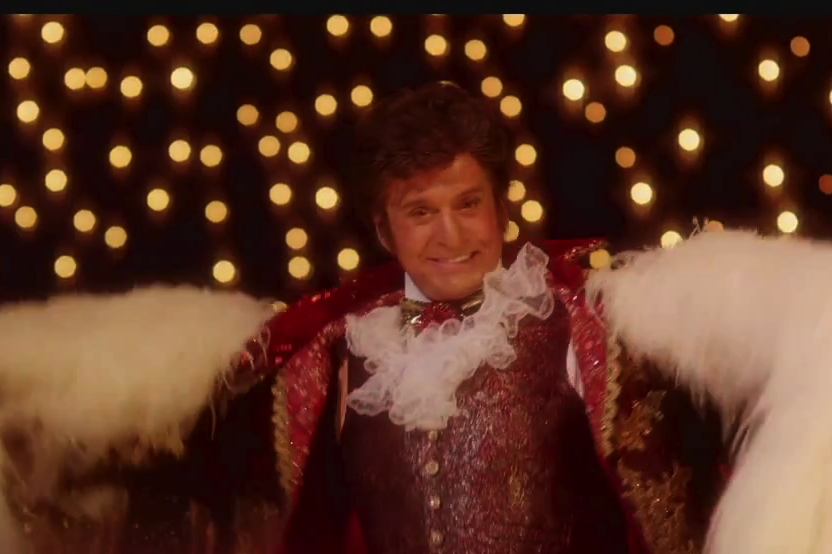 Reporters attending HBO's session at the Television Critics Association winter press tour Friday were treated to a lengthy first look at Steven Soderbergh's long-gestating Liberace biopic, Behind the Candelabra. You'll recall that we eagerly posted this candid shot of Michael Douglas and Matt Damon in all their glorious 70s regalia back in July. The film chronicles the larger-than-life entertainer's secret affair with his assistant-turned-lover Scott Thorson, a former foster kid 39 years his junior. Their relationship ended badly after several years together and Thorson sued for palimony even while Liberace continued to deny he was gay. Douglas told reporters that he believed theirs was "a great love story." "It's a story of a couple who fell for each other," he said. "There were a lot of funny and joyful moments but ultimately it ended in tragedy."
Douglas disappears into his role as the flamboyant and sweet-natured showman, and the trailer played like scenes from a rhinestone-studded marriage. "His job is to make me smile," Liberace says in voice-over, while a wide-eyed Thorson (Damon with a full mop of blond hair) takes in the entertainer's lavish lifestyle. Thorson later emerges from a pool in tiny white swim trunks, straddles Liberace on a beach chair, and begins to kiss him. On stage, they are outfitted in sequins and satin. At home, they talk and argue in the bath and in bed. At one point, Liberace asks his plastic surgeon (played by Rob Lowe, whose eyebrows were arched to a stunning extreme for the role) to make Thorson look more like a more youthful version of ... Liberace. (In real life, Thorson agreed and had work done on his nose, chin, and cheekbones.) Drugs and cheating eventually take over and the split is loud and bitter.
"There are aspects of their relationship that are absurd," Damon later said to reporters. "But for me it pointed out that there are aspects to all our lives that are absurd. They're just not absurd to us because it's our lives." And unlike Lifetime's campfest Liz & Dick, a loose documenting of another tumultuous showbiz romance, Soderbergh was serious-minded in his approach. "It was a real relationship and up to that point the longest relationship Liberace had," he said. "I was very anxious that we not make a caricature of either of their characters or the relationship."