The Next Season of How I Met Your Mother Will Officially Be Its Last
The Mother's day is almost here.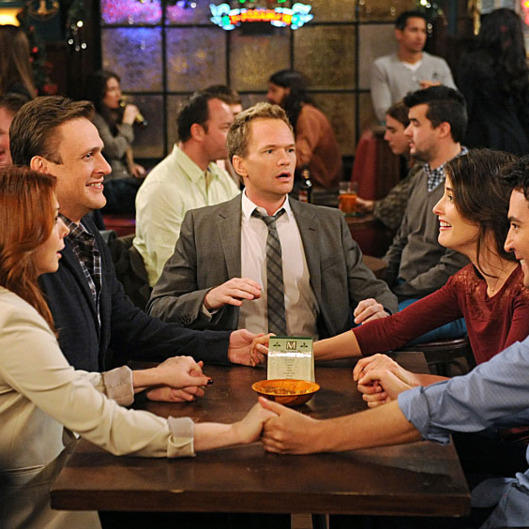 CBS made us wait for it, but it's now official: How I Met Your Mother has been renewed for what will be its ninth — and final — season. The outlines of a deal have been in place for a couple of months now, but as HIMYM co-creator Craig Thomas told reporters Tuesday during a conference call, renewal agreements for long-running shows are complex and often take a while to get fully worked out. The CBS press release confirming the final season notes that viewers "will finally learn the identity of the 'Mother'" but, natch, doesn't say at what point in the year that will take place. We're kind of hoping it will be in the fall so that the last season can focus on Ted's courtship of his future baby mama rather than another year of really bad dates. The other big question: Will Thomas and his co-creator, Carter Bays, be able to keep the casting of the mom a secret until the episode airs?