No, Jane Kaczmarek Won't Be on Breaking Bad
But she will be on a DVD extra. <em>Malcolm in the Middle</em> lives!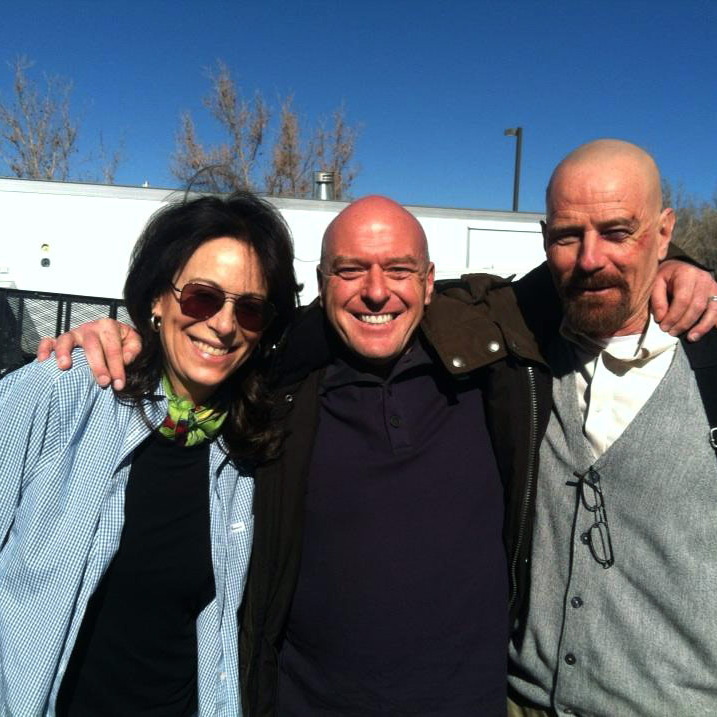 Alas, Malcolm in the Middle fans: Despite a promising tweet, Jane Kaczmarek is not reuniting with her former TV husband Bryan Cranston on an episode of Breaking Bad. She is, however, going to be on a DVD extra for the show, and that's almost as good? Ish? Well, it's still something at least. Last week, Dean Norris, who plays Hank, tweeted this photo of himself, Kaczmarek, and Cranston, and then Sunday night after the SAG awards, Kaczmarek tweeted, "Yes, it's true... I will indeed be on #BreakingBad. Can't wait for you all to see it. Congrats to @BryanCranston for his win tonight." But a source at the show tells us that the Lois and Hal reunion will be for the DVDs only and not one of the final episodes of the series. No word yet on if Cranston roller-skates in this segment, but dear God, we hope he does.