Jimmy Kimmel Beat Dave (But Not Jay) in His First Night in the Big Boy's Time Slot [UPDATED]
It was close!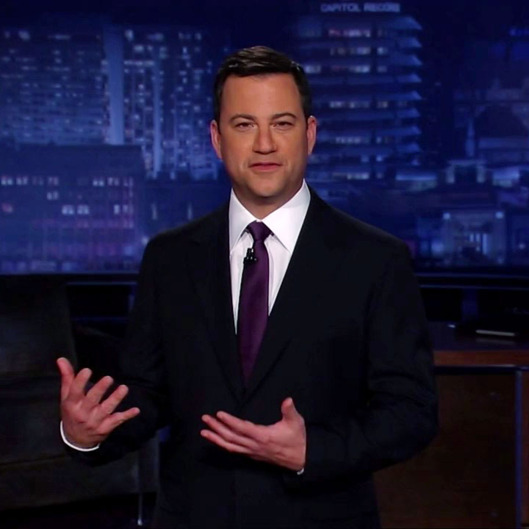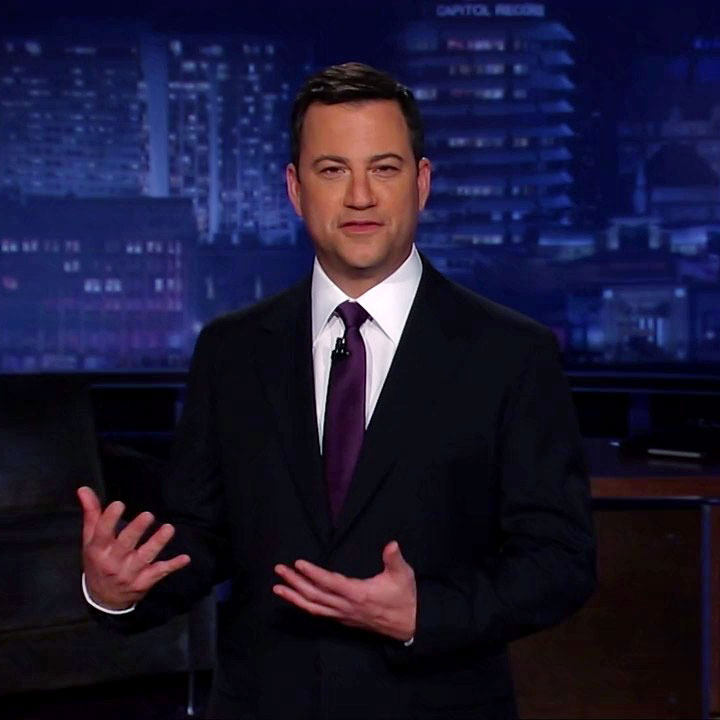 UPDATE: Jay Leno still has pull in the heartland. While Jimmy Kimmel edged the Chin in Nielsen's big-city ratings earlier today, national Nielsen data from ABC shows Kimmel settling for a still-solid second-place finish in his first night at 11:35 p.m. In overall viewers, the results were Tonight 3.3 million, Jimmy Kimmel Live 3.1 million, and Late Show with David Letterman 2.9 million. Young folks also apparently prefer Leno: Tonight averaged 1.1 million adults under 50, while Kimmel attracted 887,000 in that demo, and Dave scored 683,000. Overall, Kimmel was up about 60 percent in overall audience versus his performance this season in the midnight time slot, and about 33 percent in young viewers. By the way, if usual patterns hold up, Comedy Central's The Daily Show with Jon Stewart will likely end up with more young viewers than either Jimmy or Dave: In 2012, airing at 11 p.m., Stewart averaged 945,000 folks under 50.
ABC's nonstop promotion of Jimmy Kimmel's move to 11:35 p.m. seems to have worked — at least in the nation's biggest cities. Early data from the 56 metropolitan areas where Nielsen has electronic ratings meters show that Jimmy Kimmel Live (2.9 rating) edged out Late Night with David Letterman (2.7) and The Tonight Show with Jay Leno (2.4) on Tuesday. In the 25 markets where Nielsen demo information is available, JKL placed first with adults under 50 (1.0), again beating Jay (0.8) and Dave (0.6). It's worth noting that, while Kimmel's own ratings were up sharply from what he did when he aired at midnight, JKL doesn't appear to have dramatically boosted ABC's performance at 11:35: On Monday, Nightline averaged a 0.9 rating at 11:35. ABC will have final national ratings for Tuesday later today.