Justin Timberlake's Comeback Is Selling Well
"Suit & Tie" is set to blow away the debut week "SexyBack" had in 2006.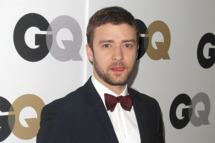 Looks like the six-year break from solo artistry did nice things for Justin Timberlake. His Jay-Z-featuring comeback single "Suit & Tie" is paced to sell something like 350,000 downloads in its debut week. That would crush instant classic "SexyBack," which had a 250,000-selling debut in 2006. "Only seven songs in the past year have debuted with 300,000 or more in sales, thus, 'Suit & Tie' could be in pretty elite company," Billboard reports.