Justin Timberlake Is Back, and He Brought Jay-Z
The new single "Suit & Tie" is here.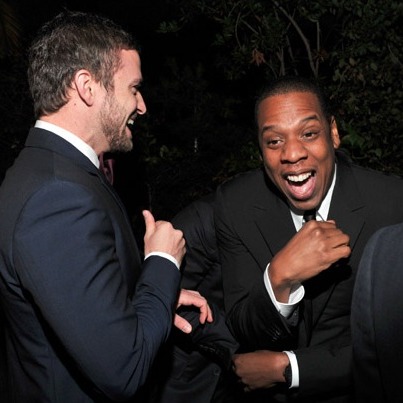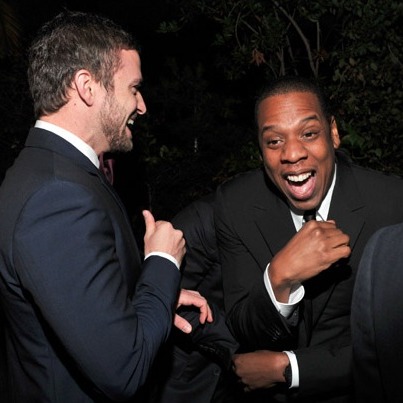 Justin Timberlake's dramatic countdown is over. If you had money on "I be on my suit and tie shit" being the first words JT would sing on a solo track in more than six years, you just hit the jackpot. "Suit & Tie," off the now officially announced third album The 20/20 Experience, starts with 45 seconds of slow groove before dipping into an atmospheric, horn-padded Timbaland beat that'll set necks swiveling and bodies moving this week and long beyond. Timberlake's still singing about sex and dancing, and doing it all in such a falsetto. Jay-Z pops up halfway through, gets his own beat and delivers some characteristically laid-back Hova-flow concluding with a bit about Beyoncé's parents ("they ain't lose a daughter, got a son"). JT falsettos the hook again and suddenly you're whistling along.
Along with "Suit & Tie," JT left a note about The 20/20 Experience. "As you probably have heard through the 'grapevine,' I'm gearing up for a big 2013," he writes. "Back in June of last year, I quietly started working on what is now, my next journey with that thing I love called MUSIC. The inspiration for this really came out of the blue and to be honest, I didn't expect anything out of it. I just went into the studio and started playing around with some sounds and songs. It was probably the best time I've had in my career ... Just creating with no rules and/or end goal in mind and really enjoying the process. What I came up with is something I couldn't be more excited about! It is full of inspiration that I grew up listening to and some newfound muses that I've discovered along the way." And yes, it's coming out this year.