A Brief History of Justin Timberlake's Suit-and-Tie Sh*t
You knew this was coming.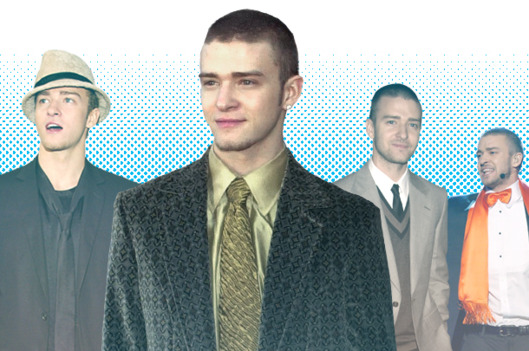 Late Sunday night, Justin Timberlake's very confusing countdown clock expired, and a new song — his first single in six excruciating years — was unleashed upon the world. "Suit and Tie" has a Jay-Z verse, some very festive marimba production, and the lyrics "I be on my suit-and-tie shit," which, historically speaking, is a very accurate Justin Timberlake statement. Dude has worn some spectacular suit-and-tie ensembles in his day. So in honor of JT's new song (and because the title more or less taunted us into doing so), here is a look back at JT's suit-and-tie shit.
BEGIN SLIDESHOW