Kanye Wears a Straitjacket for Abu Dhabi Concert
He's on fire with the stage fashions.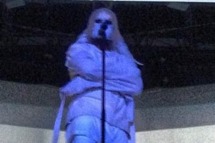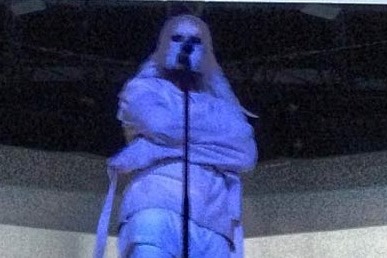 Kanye West brought out some high fashion for his Abu Dhabi gig on Thursday, donning a straitjacket for a bit. Instant flashback to his his snowy owl mask-wearing performance in December, when he cautioned fans, "They'll try to tell you Kanye's so crazy, so deranged. I ain't crazy, I'm just not satisfied." Can someone remind Kanye it's not too late for a real My Beautiful Dark Twisted Fantasy tour? Bring the masks, man. Bring everything.