We Just Saw Kevin Bacon and James Purefoy Smooch
And we declare it good.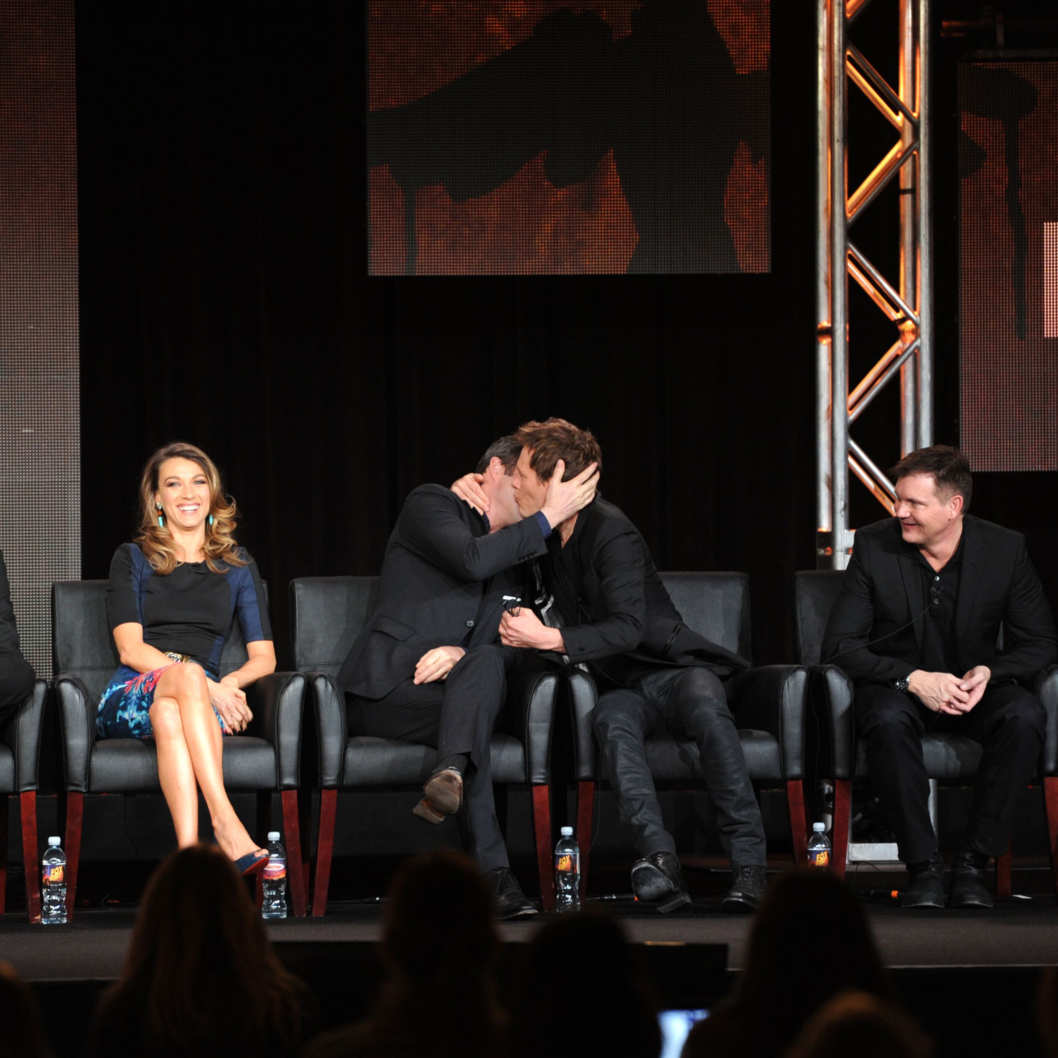 Here's how it works at the Television Critics Press Association press tour: One by one, networks trot out the actors and producers of winter's exciting new shows over the course of two weeks. Journalists fall into a predictable pattern of inquiry: "How are you like your character? Will we get answers? Are you concerned about the amount of sex/drugs/violence on your show?" And as the marathon drags on — we're on day five — things can get punchy. Like on Tuesday, when one critic said Kevin Bacon and James Purefoy, who star on Fox's The Following, should just kiss. And the actors obliged. And it was not dainty. And we pronounced it good. Our next task: to get Keith Urban to lock lips with Ryan Seacrest so someone will notice he's also a new judge on American Idol.