Lena Dunham Thinks Jennifer Lawrence Is Hot, Just Like the Rest of Us
And she hopes to meet her at the Golden Globes.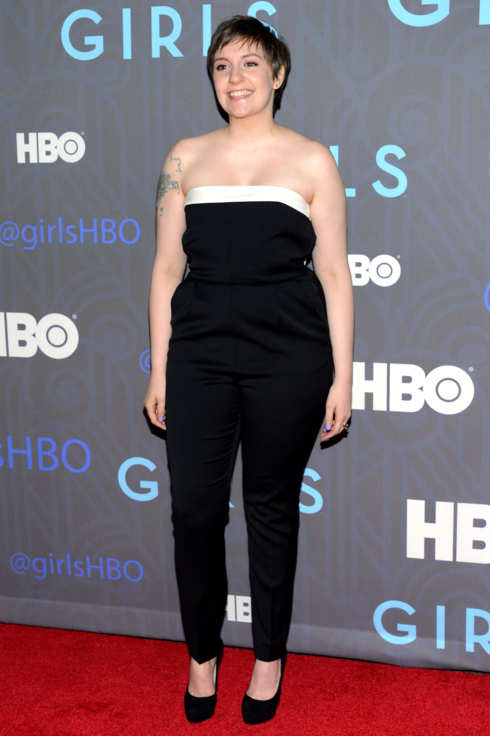 When Lena Dunham approached us on the red carpet at the season-two premiere of Girls last night, we first congratulated her on her Golden Globe nominations. Then two people came up to kiss her. ("It's nice if people want to kiss you," she said.) Then she told us whom she's hoping to meet at the Globes: "I mean, the general rubbernecking capacity at the Golden Globes means I might meet Jennifer Lawrence. I love her. I am a big fan of hers," she said. What will she say if she crosses paths with the Oscar-nominated actress and Vulture's Celebrity BFF of the Year? "I would say, 'You're so beautiful. You have such a nice body. Hope you enjoy your dinner!'" Looks like Jessica Chastain and Shailene Woodley may have some competition.