Les Misérables Soundtrack Hits No. 1
Congrats, Russell Crowe?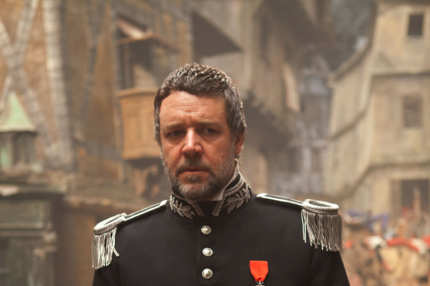 Yes, the most popular album of music in these United States is one featuring Russell Crowe in a major singing role. But look at the bright side: One assumes these record buyers are Les Misérables converts who wanted to prolong the experience but did not know that a better-sung version of its music is available. So we will use this space as a PSA: There is an original cast recording! And a tenth-anniversary recording! Start your 2013 with some decent pitch.