So Lil Wayne Tattooed the Word Baked on His Face
It's about skateboarding though. Allegedly.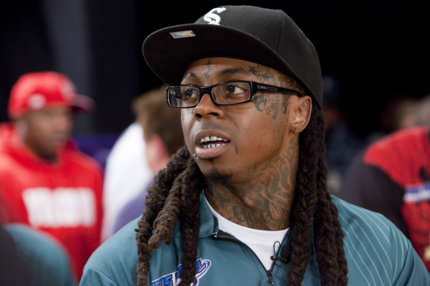 That's basically all the information you need. The new ink, which is at least off-center and not as egregious as something like that one person's Drake forehead tattoo, is reportedly a tribute to Baker skateboards. Because Lil Wayne will never let you forget he's really really into skateboarding. Go enjoy the new tat and ponder how much longer the un-inked real estate on Weezy's face will last.