Everything There Is to Know About the New Season of Mad Men
It comes back April 7!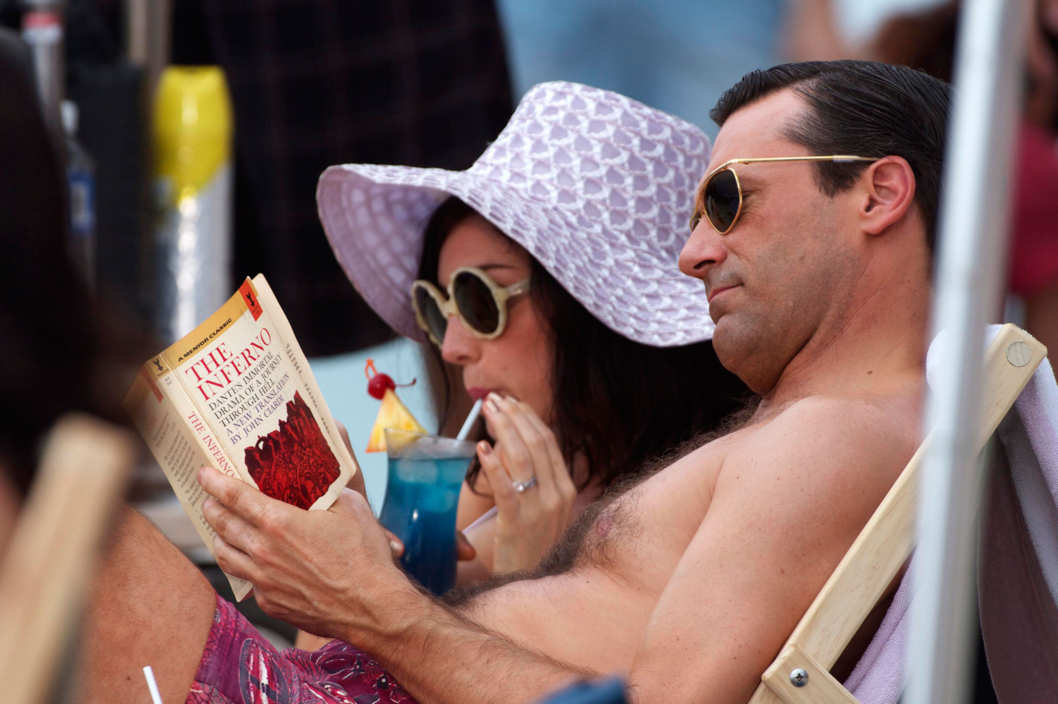 AMC announced today that Mad Men will return April 7. That's pretty soon! So soon, in fact, that information — vague, cryptic information — is starting to trickle out about what we can expect from the upcoming, penultimate season. Here are the answers to all your burning questions. (And read our wish list for season six here.)
What will the premiere be like? It's a two-hour premiere, though we still don't know the title. "It has some cliffhanger elements to it, it does propel you into the rest of the season — it does foreshadow a lot what the season is about," Weiner tells the Times. "I want to write a movie here, that we can create the atmosphere and vibe of the season."
Are there special rituals Matthew Weiner suggests I undergo in preparation for this sacred event? Other than lighting all your Joan candles on your lady shrine, Weiner does have one suggestions. "I would love for people to just watch the last 10 minutes of Season 5 right before Season 6 starts," he tells the Daily Beast. "I think you'll have a really incredible experience as we get there."
Speaking of my lady shrines, did my altar to Peggy Olson work? Is she really back — really-really? Indeed all those wishes we sent out into the universe did work. "I never said to anyone that Elisabeth was leaving the show. I just said that the character was moving on and you'll have to watch," he said to the Daily Beast. "If people were angry, God bless them, I'm glad that their emotions are wrapped up in the show. It's a kind of interest that you can't pay for."
Is Pete going to kill himself this season? Last season was hard enough. "I know the character of Pete very well and I don't see Peter Campbell as someone who would ever commit suicide," Weiner confirms to the Daily Beast. "He is very judgmental about mental illness." Weiner says he was "shocked" people thought that was even a possibility. (But … it was so present!)
Matt Weiner, are you okay? "Emotionally, I am extremely aware that the end is coming," he tells Salon. "And there's been a benefit from that. It has bolstered my fatigue, it's encouraged me to not repeat myself." Oh, okay. And he says this season, like in previous seasons, he's not saving anything — all the stories are going right into the show, he tells the Times. "When you're on a show where drama is somebody watching a phone ring, you really shouldn't take out any story ideas you have."