Mindy Kaling Addresses the Comings and Goings on The Mindy Project
More Morgan Tookers! Hooray!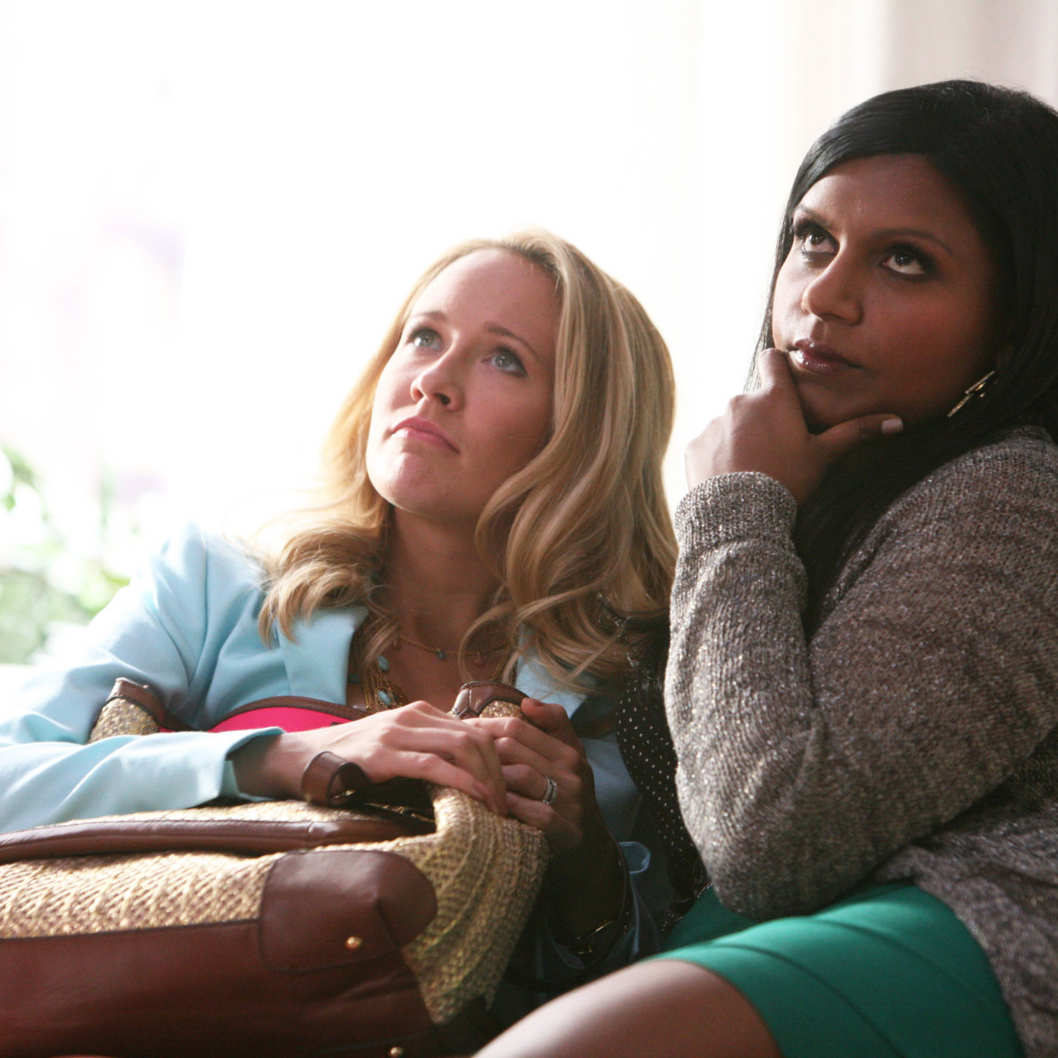 Right before the Thanksgiving holiday, a number of changes were made to The Mindy Project. Anna Camp, who plays Mindy's best friend Gwen, was reduced to a recurring presence, and Amanda Setton, who played the receptionist Shauna, was out. But Mindy Kaling told reporters Tuesday during the Television Critics Association winter press tour that viewers weren't likely to feel a difference when it comes to Camp. "Her part on the show hasn't changed storywise," she said. "It's a workplace show so we weren't using her as much." It was also Camp who wound up asking if she could be allowed to audition for other projects. See, so it all works out! Kaling didn't talk about why Setton was let go, but it was probably because, well, did they really want to make a triangle out of Shauna, Mindy, and Danny? Unnecessary, wethinks. Kaling did say that Ike Barinholtz, a writer on the series who also plays con-turned-nurse Morgan Tookers, had been promoted to series regular, as has Beth Grant, who plays the weird Nurse Beverly. "She is so funny and kind of a legend," Kaling said. Upright Citizens Brigade's Mary Grill will play a college pal of Mindy's. According to Barinholtz, she is very petite with a thick Chicago accent "like Dan Aykroyd in Blues Brothers."
That said, there won't be a big creative shift in the rest of the season. It's still about Mindy's messy life, and if anything, each episode will deal more specifically with a facet of that. "Her messy take on a one-night stand," for example, Barinholtz said. Elsewhere, Kaling revealed that Seth Rogen will guest-star as Mindy's first kiss. It took place during Jewish summer camp. Not sure what her character would have been doing there, but they are casting right now for younger versions of Kaling and Rogen. Kaling noted that she had also just watched the movie Before Sunrise, so perhaps we should expect Seth and Mindy talking straight through all 22 minutes of his episode.