Prepare for Even More Singing at the Oscars
A movie musical tribute!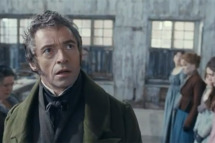 A Les Miserables performance was already rumored, but now the Oscars producers are planning a larger tribute to the "renaissance" of movie musicals in the last decade. Chicago, Dreamgirls, and — yes — Les Miz will all be featured; the lineup goes down smoother when you remember that they could've included Nine. Now to the important business: Who will sing "And I Am Telling You?" and can we nominate Jake Gyllenhaal?