Prepare Yourselves for a Les Miz Oscar Sing-along
It might be happening.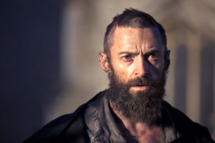 It is just a rumor at this point, but a fairly obvious one: Baz Bamigboye says the cast of Les Miserables will make a live-singing appearance at this year's Oscars. The song choice and exact lineup are yet to be determined, but, well, let's just say that Russell Crowe's name is not mentioned anywhere in the report. Poor Javert never gets invited to the fun stuff.