Star Wars Poster Artist Drew Struzan May Return for New Episodes
"I painted&nbsp;<i>Star Wars&nbsp;</i>before most of you were born!"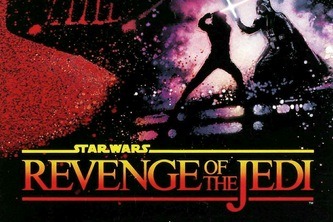 Drew Struzan, the genius behind all those glorious Star Wars posters (and Indiana Jones posters, and Back to the Future posters, and just all the posters), has been contacted by Disney about returning for the new episodes. "Oh my god, I'm trying to be retired!" he says in a new interview. "I painted Star Wars before most of you were born! But I guess there is always a chance. There's no intention. ... If the opportunity arises, it will be a real temptation." Dear Disney: TEMPT HIM.