Sundance: Some People Just Don't Want Steve Carell to Play Jerks
"I'm only doing parts like this now. Only hunky creeps."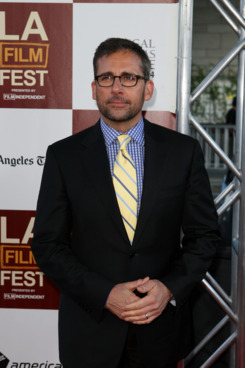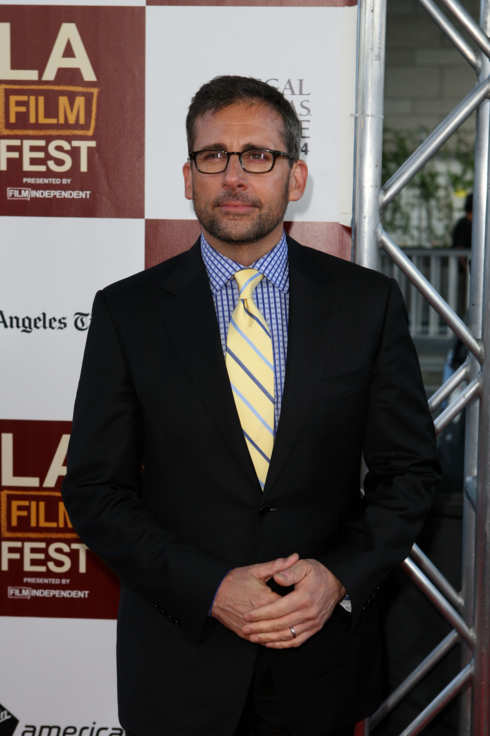 Oscar-winning screenwriters Nat Faxon and Jim Rash stormed Sundance today with their well-received coming-of-age comedy The Way Way Back, which follows a teenager (Liam James) on summer vacation; he can barely put up with the overbearing asshole (Steve Carell) who's been dating his mom (Toni Collette). At the Q&A after the screening, one woman in the audience member introduced herself to Collette ("Hi Toni, fellow Australian") and asked Collette why she thought her character would date someone as unsympathetic as Carell. "Have you met Steve Carell?" said Collette.
"I was tan!" Carell whined. "I had [tight] shirts on!" (He did look surprisingly buff in the film, dear reader.)
"Steve, you're a hunk," Collette added.

Well, that wasn't enough for the audience member. "But he's not playing a hunk," she insisted. "He's playing a creep, isn't he?"

"You love me!" Carell said.

Several minutes passed as Rash and Faxon continued telling stories about making the film, while their costar Maya Rudolph teared up, proud of them. And then someone started shouting from the audience. With an Australian accent. It was that woman again.

"But don't you think Steve Carell is a creep in this film?" she said again, apropos of nothing.

"Get off of this!" bellowed Carell, to waves of laughter.

It's no wonder that when another audience member asked what drew Carell to the role, he replied, "I'm only doing [parts like] this, from now on. Only hunky creeps."