Steven Spielberg Knows Lincoln's Rotten Tomatoes Score
<em>"</em>91 percent ... "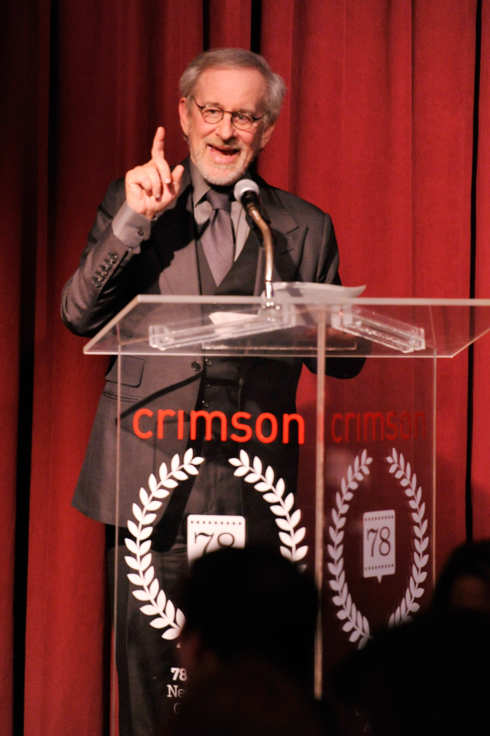 At last night's New York Film Critics Circle Awards, we asked Steven Spielberg if he reads reviews of his own movies. "Yes. Yes, I do," he told us. "It was really easy with Lincoln. All the reviews were informed, intelligent, in-depth, and 91 percent of them — I guess, according to Rotten Tomatoes — made me very happy." That's right: He checks Rotten Tomatoes just like the rest of us! He does not, however, write thank-you notes, or notes of any kind, to his critics. "I never send notes," he said. "I don't communicate — because they have their job and I have my job, and there doesn't need to be any answering them. I appreciate what critics do ... I didn't read reviews earlier in my career, but I read them now as I'm older. I read them all." No pressure, David Edelstein!