NBC Gives Updates on Community, The Office, and Up All Night
And <em>Up All Night. </em>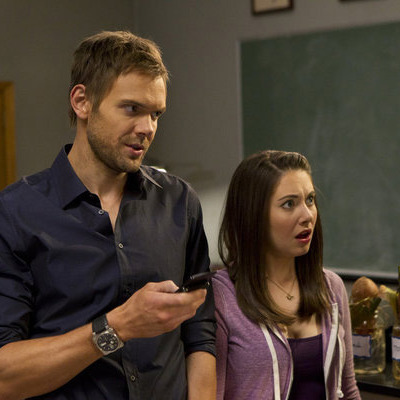 First, the good news: NBC boss Bob Greenblatt said he is "absolutely hopeful" that Community will return for a fifth season. The show premieres its shortened thirteen-episode fourth season Feb. 7, and of course it will have to hold on to its audience but the network's ratings bar on Thursday nights is so low it would have to flop spectacularly to be axed (see below: Up All Night). Greenblatt also tried to allay concerns about the exit of series creator Dan Harmon. "I think you'll see relatively the same show that you did before, maybe with a little bit more heart built into it," he told reporters Sunday during NBC's portion of the Television Critics Association winter press tour. "But we didn't fundamentally change it."
Less good news: Don't count on seeing Steve Carell back on The Office before the show ends. "I'm hopeful, but I don't think he will be back," Greenblatt said. "He left in the way that he wanted that character to leave, and he and Greg talked about it and I don't think he will." Meanwhile, TVLine is reporting that NBC will send the show off with a one-hour finale.
And finally, some puzzling news: News broke Saturday that Up All Night's creator-executive producer Emily Spivey had left the series just as it's about to be remade into a multi-camera sitcom. The format reboot is a rare second — or, in this case, third — reprieve for a show with plummeting ratings. Spivey already re-focused the creative direction of the show between first and second seasons. So why won't the network let it — and stars Christina Applegate, Will Arnett and Maya Rudolph — go? NBC president of entertainment Jennifer Salke said both the network and the actors wanted to stick with it. "We are not fools. We know that that talented cast of actors doesn't grow on trees. They felt there were still stories left to tell in that world ... They felt a little tied down in the format they were in and the creative direction of the show." They were also "itching" to perform in front of a live audience. So there you have it.