Vulture's 2013 Career Resolutions for Kyle Chandler
No more desk jobs (in movies).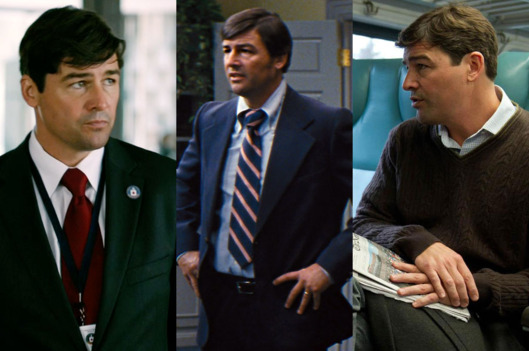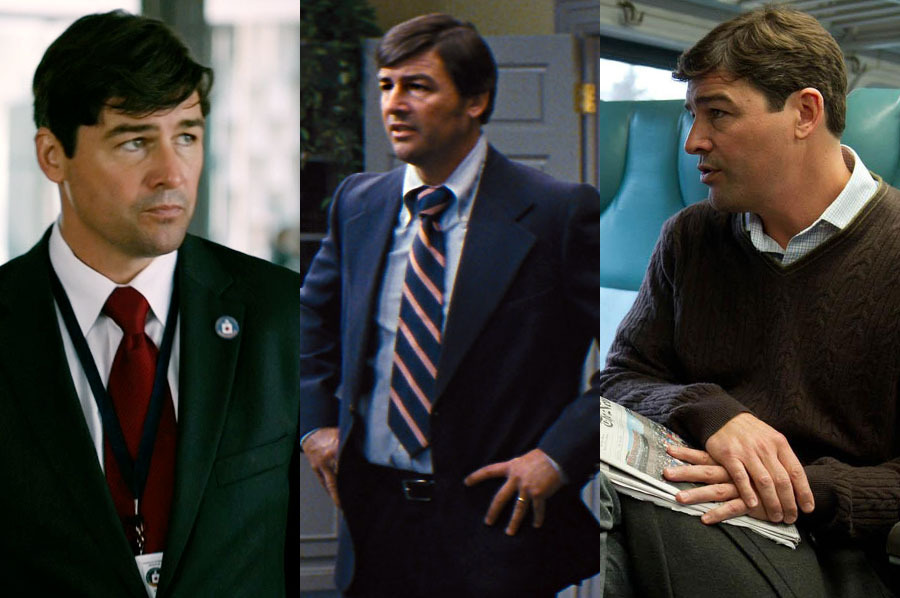 You don't have to see Broken City to find out what happens to Kyle Chandler; his dead face is right there in the trailer, staring up at you from a body bag. Poor Coach Taylor doesn't even make it to the halfway point of the movie, and before that, he's just another corrupt government type in a supporting role. If this sounds familiar, it's because Kyle Chandler has been playing frowning, supporting government types for most of his post-FNL career: the sheriff in Super 8, the chief of staff in Argo, a bureau chief in Zero Dark Thirty. Those are all quality films, of course, and we all know that Kyle Chandler does gruff, no-nonsense man's-man better than anyone this side of Dillon. But we believe in Kyle Chandler. We want more than an endless stream of case files for Kyle Chandler. So in the spirit of the new year, Vulture came up with five career resolutions for Chandler's 2013. Change begins within, etc.
Say no to unnecessary tasks. … especially those involving desk jobs or red tape. Put another way: If the script contains the words agent, sergeant, bureau, take it to the chief, or the public can never know about this, it goes straight into the "no thank you" pile. Kyle Chandler is more than a bureaucrat; Kyle Chandler is a Friday Night Lights alumnus and a source of inspiration to many. He deserves a character with an arc and a backstory and a scene that does not involve horrible fluorescent lighting. Get out of that office and into the real world!

Relax. Sometimes being funny is just about sitting there looking unimpressed and offering dry one-liners when the camera is pointed at you. Kyle Chandler, we know you can do this, but why not try it in an actual comedy? Say, a Channing Tatum father-son buddy comedy about stamp-collecting?

Open yourself to love. It doesn't have to be goofy, rom-com love (in fact, it probably won't be), but what about a family drama? Or a non-cheesy (okay, just a little cheesy) indie with a sad widow down the street who just needs a gruff-but-stable man to help her rediscover the quiet joys of daily life? Anything that taps into that Coach/Mrs. Coach vibe and lets Kyle Chandler emote. He actually can emote, remember?

Get in touch with old friends. Speaking of Mrs. Coach, how is that Connie Britton doing? Funny you should ask! She is currently starring on the major network drama Nashville, which always has room for one more pained but well-meaning middle-aged southern guy. Maybe it's a washed-up Johnny Cash type who overcomes his recluse instincts to save Rayna's tour (yet again). Oh, or maybe Juliette Barnes (Hayden Panetierre)'s long lost father shows up and then falls in love with Rayna. Just don't put him in the mayor's office (see Resolution No. 1).

Try a new hobby — or revisit an old one. Four words: pee-wee football reality show. Kyle Chandler coaches and writes things on the whiteboard at the end of every episode. Then there's a Pee-Wee Super Bowl in the finale, and everyone gets a trophy, because they have all become Real Men in Coach's eyes. [Wipes away tears.]