Olivia Wilde and Jason Sudeikis Are Getting Married
Whether or not the wedding will be in Olivia Land is unclear.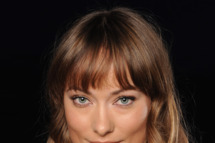 SNL's Sudeikis reportedly proposed to Wilde over the holidays in Rome, where she has been shooting a movie. Someone who knows the couple described them as "over the moon" to the New York Post. Now, while we'd usually gloss over that line as standard PR-speak, we can't help but wonder whether the source was hinting at the location of Olivia Land — a magical and practical place Wilde described to Vulture in October. In Olivia Land, prostitution is legal, "the streets are paved with dark chocolate," and "people are free of body hair and menstrual cramps." Sounds like the ideal place for a lasting marriage! On the other hand, Olivian law limits relationships to "seven years, without an option to renew." So, maybe just the ideal place for a nice marriage?