2 Chainz Got Arrested for Pot Possession
Then he posed for pictures.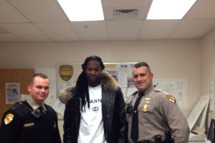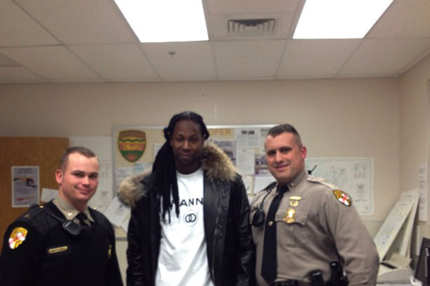 Maryland cops stopped his van around 10 p.m. last night, and 2 Chainz was promptly arrested for marijuana possession — though he claims he only had a grinder on him. He was kind enough to pose for pictures after his release (see left, with Maryland's finest).