Zero Dark Thirty's Jason Clarke to Star in Dawn of the Planet of the Apes
How do you torture apes? Hide bananas?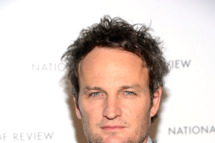 The Hollywood Reporter writes that Zero Dark Thirty's main torturer Jason Clarke has signed on to star in Dawn of the Planet of the Apes. Since much of the plot is still under wraps, we aren't certain who he'll be playing in the Matt Reeves–directed sequel. Generally, the film is supposed to center on both Caesar's struggle as king of the smart apes and a group of scientists who are trying to survive in this crazy monkey world. If we had to guess, Clarke will probably play a human person.