The Backstreet Boys Are Getting a Documentary
Backstreet's back, again.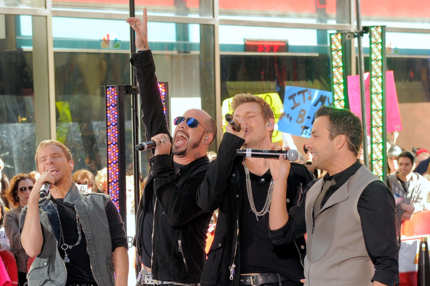 Big day for teen movie news: The recently reunited Backstreet Boys are getting their own documentary, and it's not just a fluffy Tiger Beat video, either. Stephen Kijak, who directed Stones in Exile, is working on the feature-length project for Pulse Films (which produced LCD Soundsystem's Shut Up and Play the Hits). Even Kevin is involved. Look, JT, boy-band reunions can be Serious Film Events, too.