The Best Frozen Moments From the 2013 Grammys
From the giddy Lena Dunham to J.Lo's leg to all things Taylor Swift.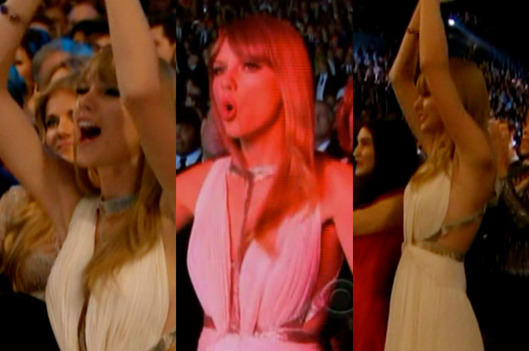 At quick glance, last night's Grammys was all pyrotechnics and LL Cool J licking his lips in between saying how much he loved the Grammys and hashtags, but there was so much more. Like most awards shows, there was a fun jumble of seating arrangements, peculiar body language, unexpected excitement, and Taylor Swift. So now that the dust and confetti have finally settled, it's time to look closely at these minute moments. Whether it's Wiz Khalifa's surprise duet, Katy Perry and Allison Williams's double date, or Jay-Z being the coolest.
BEGIN SLIDESHOW