Sandra Bullock Will Attend Super Bowl XLVII With the Real Blind Side Family
They've apparently stayed friends. Cute.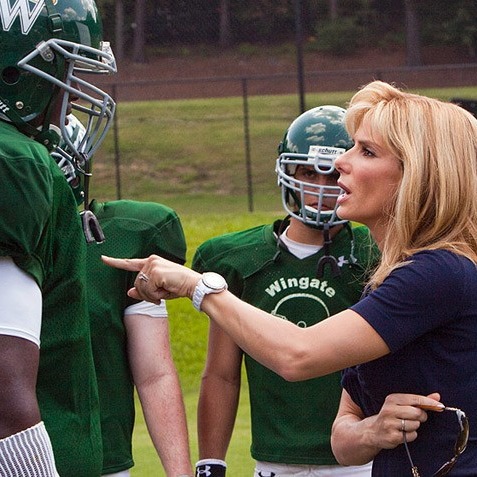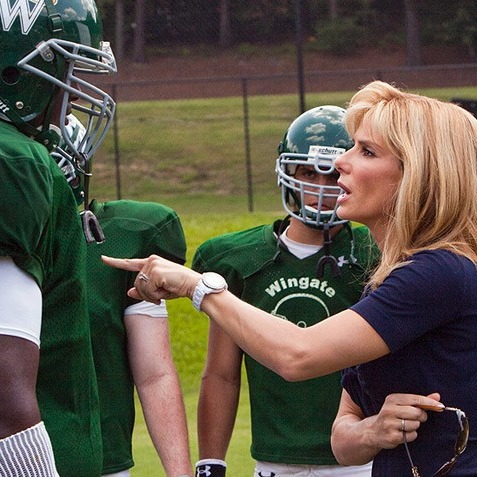 Nearly four years after The Blind Side hit movie theaters, Michael Oher, the troubled teenager whose high school football career the film chronicles, is set to play in his first Super Bowl tomorrow. Oher's adoptive parents, Leigh Anne and Sean Tuohy, have been in New Orleans since Thursday getting ready for the big game and even had dinner with Blind Side actress Sandra Bullock, who owns a home in the city and won a Best Actress Oscar and Golden Globe for her portrayal of Leigh Anne in the film. The AP also reports that Bullock will join the family at the game, which ET confirmed with the Tuohy matriarch: "Yes, she will be donning her 74 jersey on Sunday and cheering for the Ravens." (Oher was drafted by the Bailtmore Ravens in 2009, the year Blind Side came out.) But asked whether the family's more excited about tomorrow's game or the movie's awards season success, Leigh Anne barely hesitated. "This is way more fun, more exciting, more hyped up than Oscar week," she said. "Way more. It can't even compare."