CBS Yanks The Job After Two Episodes
Sorry, Mark Burnett.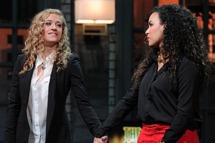 CBS's midseason reality series The Job, where contestants vied for their ultimate jobs at fancy companies, is getting pulled after two episodes. The show will be replaced with Undercover Boss. "It's not clear whether the six remaining episodes of The Job will air," THR reports. It's an unusual flop for super producer Mark Burnett, whose name has underscored series like Survivor, The Apprentice, The Voice, and Shark Tank.