Black Snake Moan's Craig Brewer Directing Gangster Princess of Beverly Hills
Based on the bananas <em>Rolling Stone</em> article.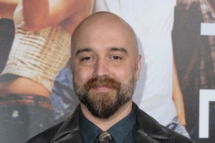 Writer/director Craig Brewer (Hustle & Flow, the Footloose remake) is adapting and directing a drama called Gangster Princess of Beverly Hills over at Paramount. The film gets its title and concept from Sabrina Rubin Erdely's 2012 Rolling Stone feature about Lisette Lee, the subhead of which read, "Heiress, actress, singer, model — Lisette Lee wanted everyone to think she had it all, but beneath the bling were secrets, lies and private jets filled with weed." Cannot wait to see those jets on film.