E! Cancels Love You, Mean It With Whitney Cummings
She only has two shows left.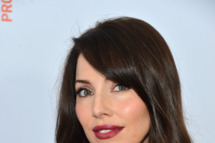 The world is now one Whitney Cummings TV show lighter. According to Buzzfeed, E! has ended production of Love You, Mean It. The network had just renewed the show for six episodes in January, but that was apparently the end of it. The Cummings-produced 2 Broke Girls is sitting pretty, but considering Whitney's very uncertain future, in a few months, television will likely be completely sans Cummings's face.