The Grammys' Record of the Year Nominees, Done As Infographics
Breaking down Frank Ocean's "Thinkin Bout You," fun.'s "We Are Young," Kelly Clarkson's "Stronger (What Doesn't Kill You)," and the rest into pie charts and line graphs.
The nominees for the Record of the Year Grammy this year are quite diverse. (To quickly clarify: Record of the Year is for the song we actually hear, while Song of the Year is for the writing.) How do you compare Frank Ocean to Taylor Swift to the Black Keys to Kelly Clarkson? So we thought separating them from the distracting music and breaking down the lyrics into handy graph form might help us understand them better. The result is that we're able to scientifically answer such important questions as: What keeps a lonely boy waiting? When exactly is fun. young? And what does not being killed do to Kelly Clarkson?
"Somebody That I Used to Know" - Gotye Featuring Kimbra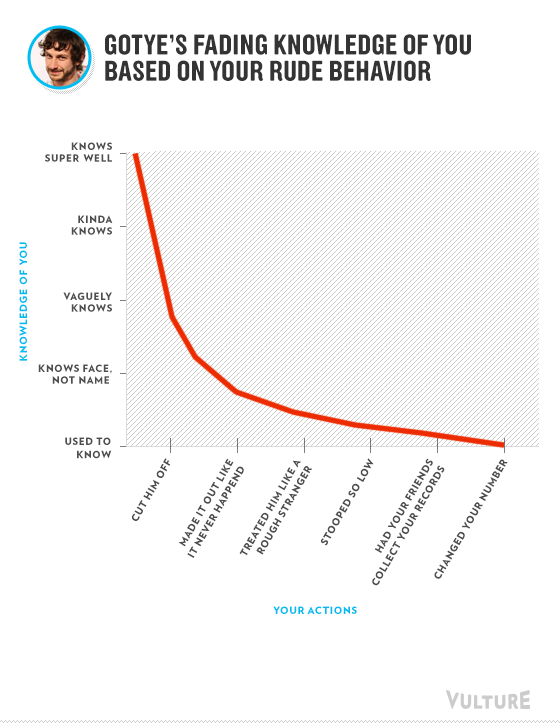 "Lonely Boy" - The Black Keys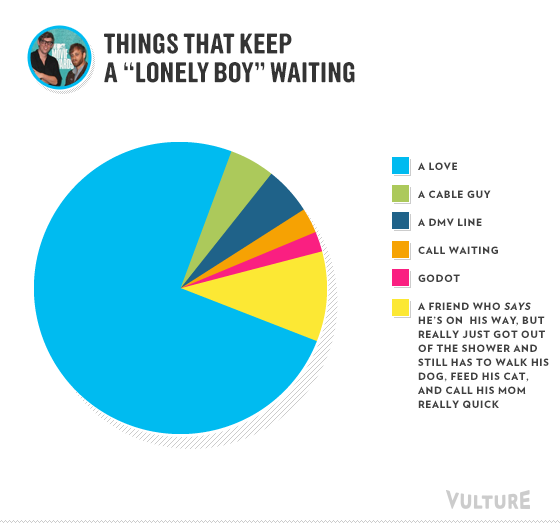 "We Are Young" - fun. featuring Janelle Monáe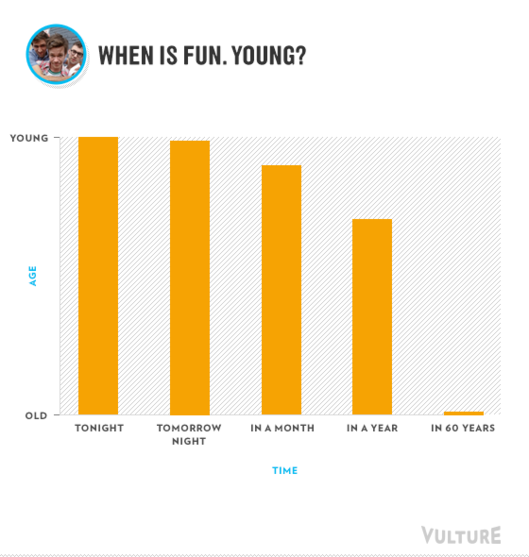 "We Are Never Ever Getting Back Together" - Taylor Swift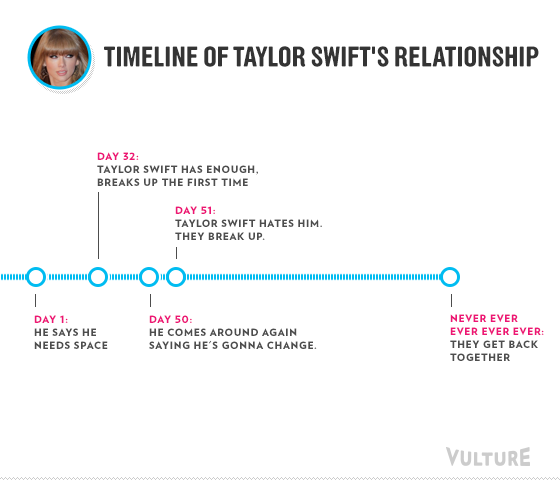 "Stronger (What Doesn't Kill You)" - Kelly Clarkson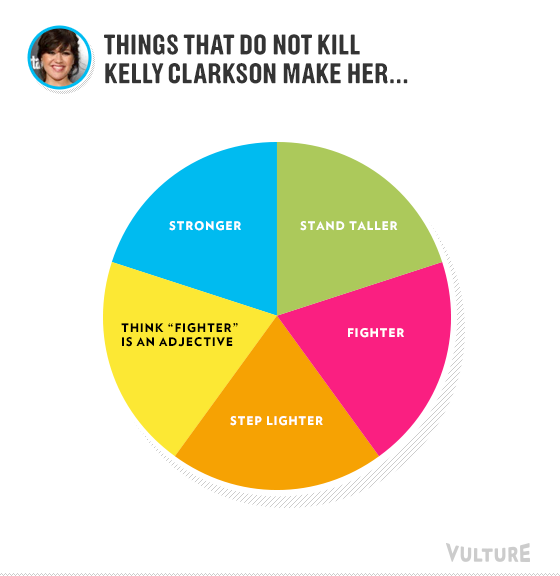 "Thinkin Bout You" - Frank Ocean