House of Cards Is Definitely a Hit on Capitol Hill
Though Netflix still won't share any numbers.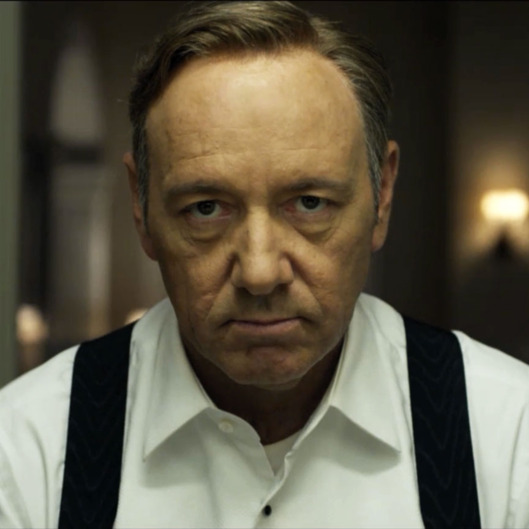 We may never know how many Netflix viewers tune in for House of Cards, but BuzzFeed reports that in the past two weeks, the show has developed quite the following among staffers and journalists on Capitol Hill. They're particularly impressed with the show's accuracy, which showrunner Beau Willimon attributes to "a crapload of research." During trips to D.C., the show's production designer, Donald Burt, obsessively photographed the Capitol, down to the sprinkler units, and writers and producers met with a variety of staffers, journalists, and lawmakers, including Senator Chuck Schumer. Kevin Spacey also sat down with Kevin McCarthy, the real House majority whip, who invited him to a closed-door House Republican conference meeting, as well as House Minority Whip Steny Hoyer. "Politics is done so poorly so often, and we were dead-set to get it right," explains Jay Carson, a former press secretary to Tom Daschle who serves as the show's political consultant.
Guessing which lawmakers served as the inspiration for Francis Underwood is reportedly the latest Washington parlor game (the names Jim Clyburn and Tom DeLay have come up), though Willimon says Spacey's character is a combination of "many, many dozens of people, and then completely fictional aspects." Still, the idea that numerous Congressional aides could picture their bosses launching a complex revenge plot, complete with Richard III-esque soliloquies, is not comforting.