Justin Timberlake Releases The 20/20 Experience Track List and Album Art
There's a song called "Spaceship Coupe."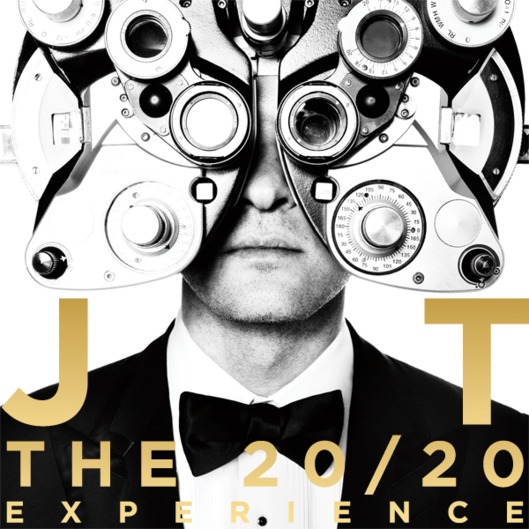 You've probably seen your last glimpse of the words Justin Timberlake on an album cover, folks. From here on out it's JT, plain and simple. The art for The 20/20 Experience, Timberlake's first release since 2006's FutureSex/LoveSounds, features the man on his suit and (bow)tie shit, meticulously stubbled, getting his eyes checked. There's also a track list which doesn't mention Jay-Z's appearance on "Suit & Tie," which has us wondering if other featured artists are being kept secret (the return of Bubba Sparxxx?). But hey, it's handwritten, or at least looks like it, so that's acceptable. Try not to balk at the seemingly brief ten-song length — FutureSex was twelve tracks and clocked in at 66 minutes. Similar deal with Justified. Plus, iTunes bonus tracks, etc. Now, if someone could fashion another timer counting down till the day we get to hear "Spaceship Coupe" — March 19 at the latest — that would be great.