Kathy Bates Will Star in The Great Gilly Hopkins
Find me a brassy 11-year-old girl!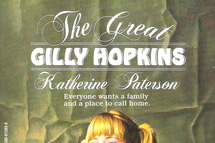 There's going to be a movie of The Great Gilly Hopkins, Katherine Paterson's Newbery-winning middle-reader book about a frustrated but determined 11-year-old girl in foster care. According to Screen Daily, Kathy Bates and Danny Glover will co-star as Trotter (Gilly's foster mother) and presumably Mr. Randolph, their neighbor. (There's no Gilly just yet.) Paterson's son, David Paterson, who adapted her book Bridge to Terabithia in 2007, is writing the screenplay, so expect a pretty faithful take on the most intense book you read in third grade. Families, you guys. Sometimes you're born into them, sometimes you find them.