Mark Hamill in Talks for New Star Wars
"I want to make sure that everybody's on board here, rather than just one," he says of his original co-stars.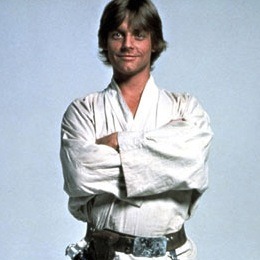 Mark "Young Skywalker" Hamill, who knew about the new Star Wars trilogy but didn't even tell us, is preparing to meet with recently hired screenwriter Michael Arndt (Toy Story 3). "They're talking to us," Hamill tells Entertainment Tonight, referencing himself and the other original trilogy mainstays. "George [Lucas] wanted to know whether we'd be interested. He did say that if we didn't want to do it, they wouldn't cast another actor in our parts — they would write us out." Though Hamill says no signatures have hit any documents, it all seems to lend some credit to those reports about Harrison Ford, Carrie Fisher, and Hamill all returning, huh?
Hamill, who has apparently stayed as much a Star Wars buff as non-celebrity Star Wars buffs, hopes the third trilogy will resemble the first, rather than the prequels. "I said to George that I wanted to go back to the way it was, in the sense that ours was much more carefree and lighthearted and humorous — in my opinion, anyway," he says. "And another thing I'd want to make sure of is are we going to have the whole gang back? Is Carrie and Harrison and Billy Dee and Tony Daniels, everybody that's around from the original [returning]? I want to make sure that everybody's on board here, rather than just one."
Hamill guesses the plot "would be about our offspring — like my character would be sort of in the Obi-Wan range [as] an influential character."