Hannibal Premiering on NBC This April
Thirteen hourlong episodes, coming up.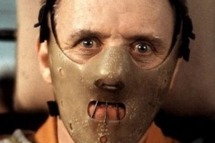 NBC's Hannibal will kick off its thirteen-episode debut season on April 4 at 10 p.m., claiming an hour of the Peacock's Thursdays. Lest you forget how stacked Bryan Fuller's cast is, a quick refresher: Hugh Dancy as FBI agent Will Graham, Mads Mikkelsen as Hannibal Lecter, Gillian Anderson cameoing as Lecter's doctor, Laurence Fishburne as head of the FBI's behavioral science unit, Eddie Izzard as an inmate in the same joint as Hannibal, and My Girl star Anna Chlumsky as an FBI trainee. Set. The. DVR.